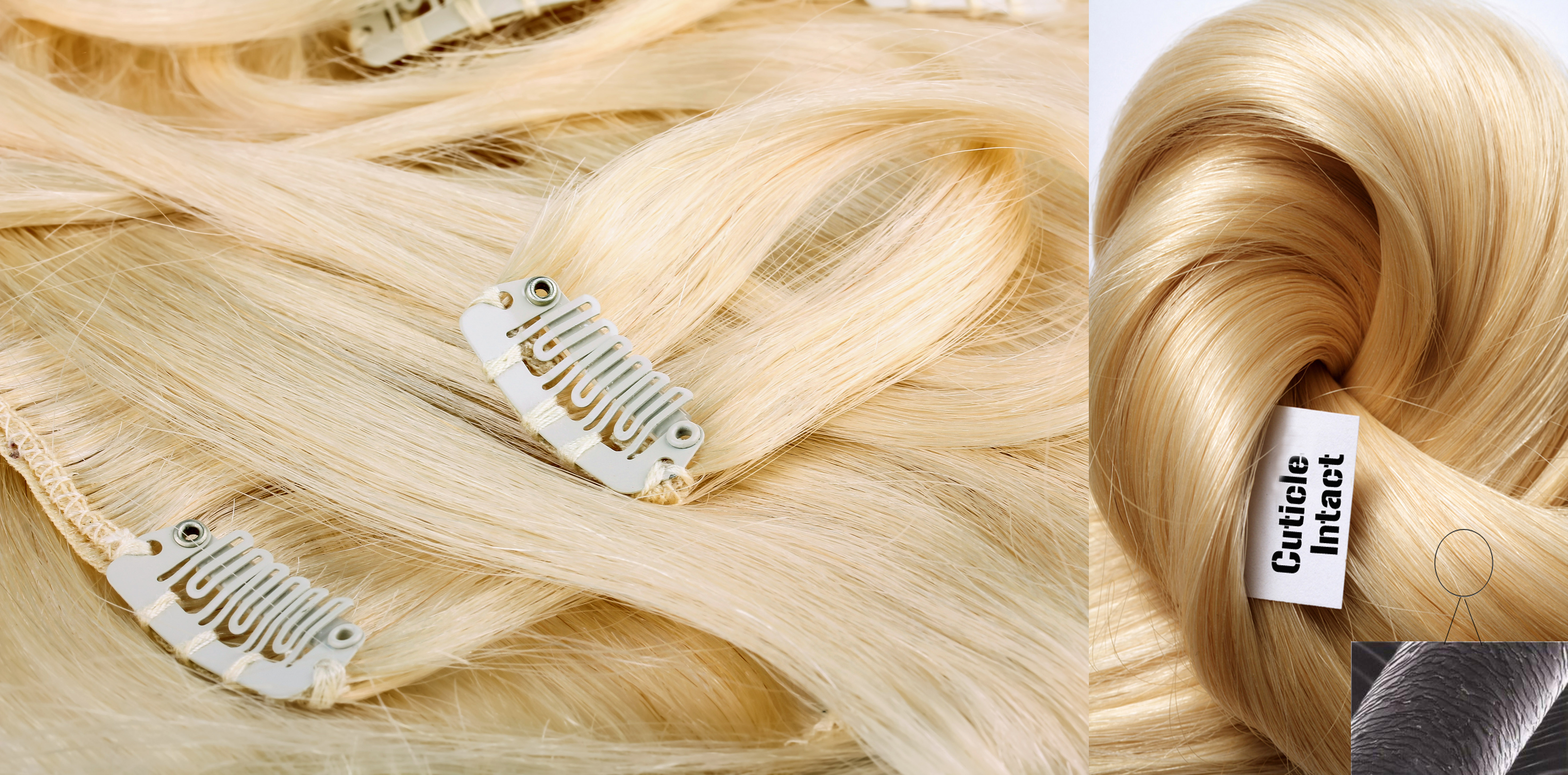 Clip-ins and weaves
CLIP-INS: Our clip-ins come in sets of 5 pieces per set.
Clips are sewn on to a weave to give the client the flexibilty of inserting the hair when she prefers. Clip-ins are not designed to be worn everyday, but on special occasions or for shorter periods of time. Clip-in hair is perfect for brides, matric dances, photoshoots or simply for looking fabulous on a night out.
Each clip-in weighs 120g
Full head: 1 set of clip-ins
WEAVES: Weaves are permanent unlike clip-ins. Hair is plaited against the scalp in small rows. The weaves are then sewn onto the plaits. This is a perfect solution for ethnic hair, and is very natural looking. Weaves are in stock in all the dark colours, eg, #1 back, #1b soft warm black, #2 chocolate brown, #4 warm hazel brown.
Each weave weighs 120g.
Full head: 2-3 weaves