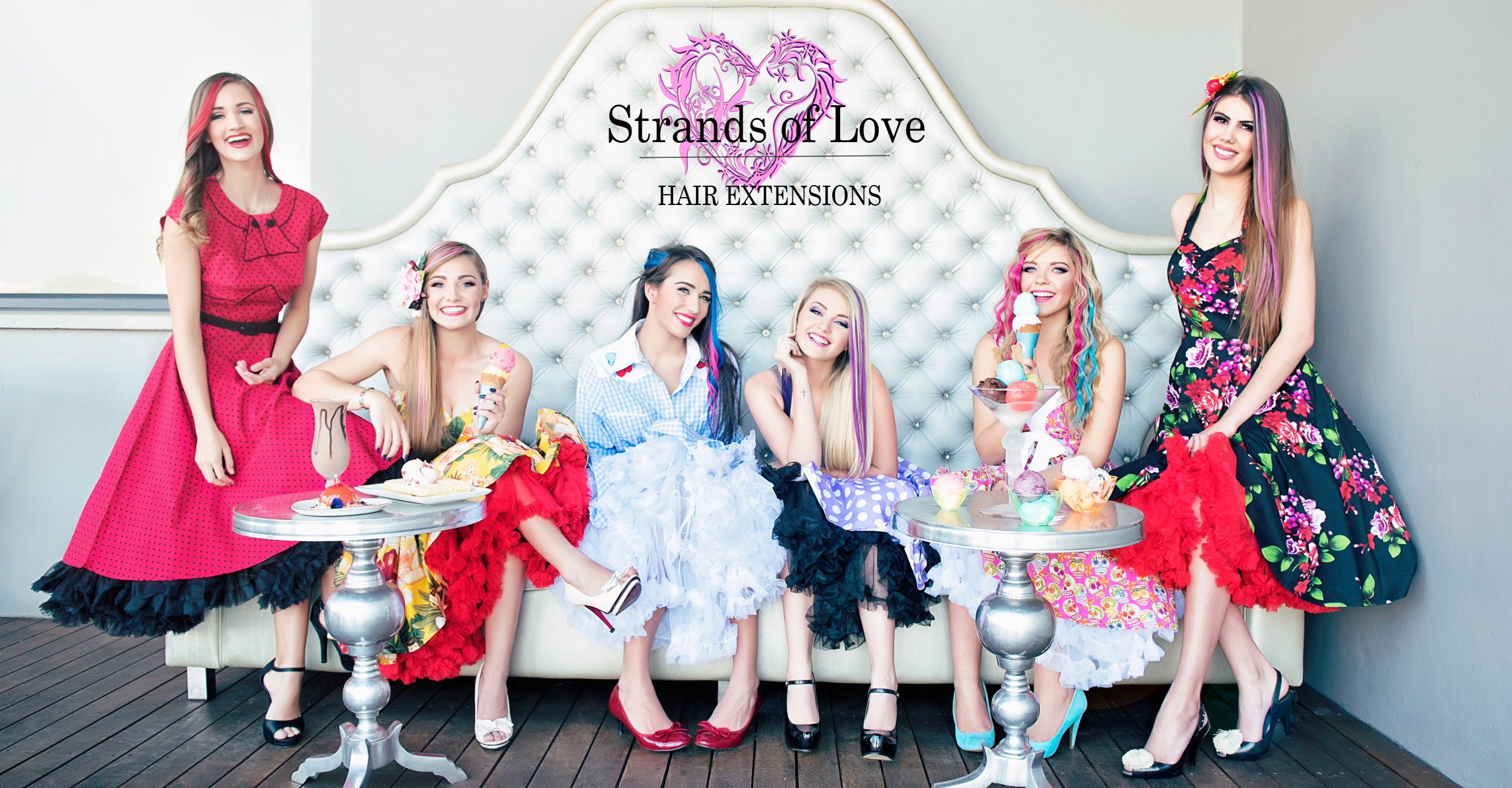 Fashion tapes can be bought as single tapes in the colour of your choice. Colours can be mixed and matched to create your own unique and colourful look. Fashion tapes can be installed as a "sandwich" by placing two tapes on top of each other or by folding one tape in half. Remember to make a small 1mm cut in the middle of the tape before folding it. Folding tapes are only allowed if one or two single tapes are installed, but not for a full head. Folding a tape will shorten the maintenance time by 3-4 weeks, as oppose to 6-8 weeks for normal 4cm tape sandwiches.
Colours can go lighter over time. Thus is due to chlorine in water. You can go to your hair salon to colour your fashion tapes if fading happens.
Show off your LOVE for adventure! Be daring, be different, be Strands of Love!