KERATIN AND MICRO RING EXTENSIONS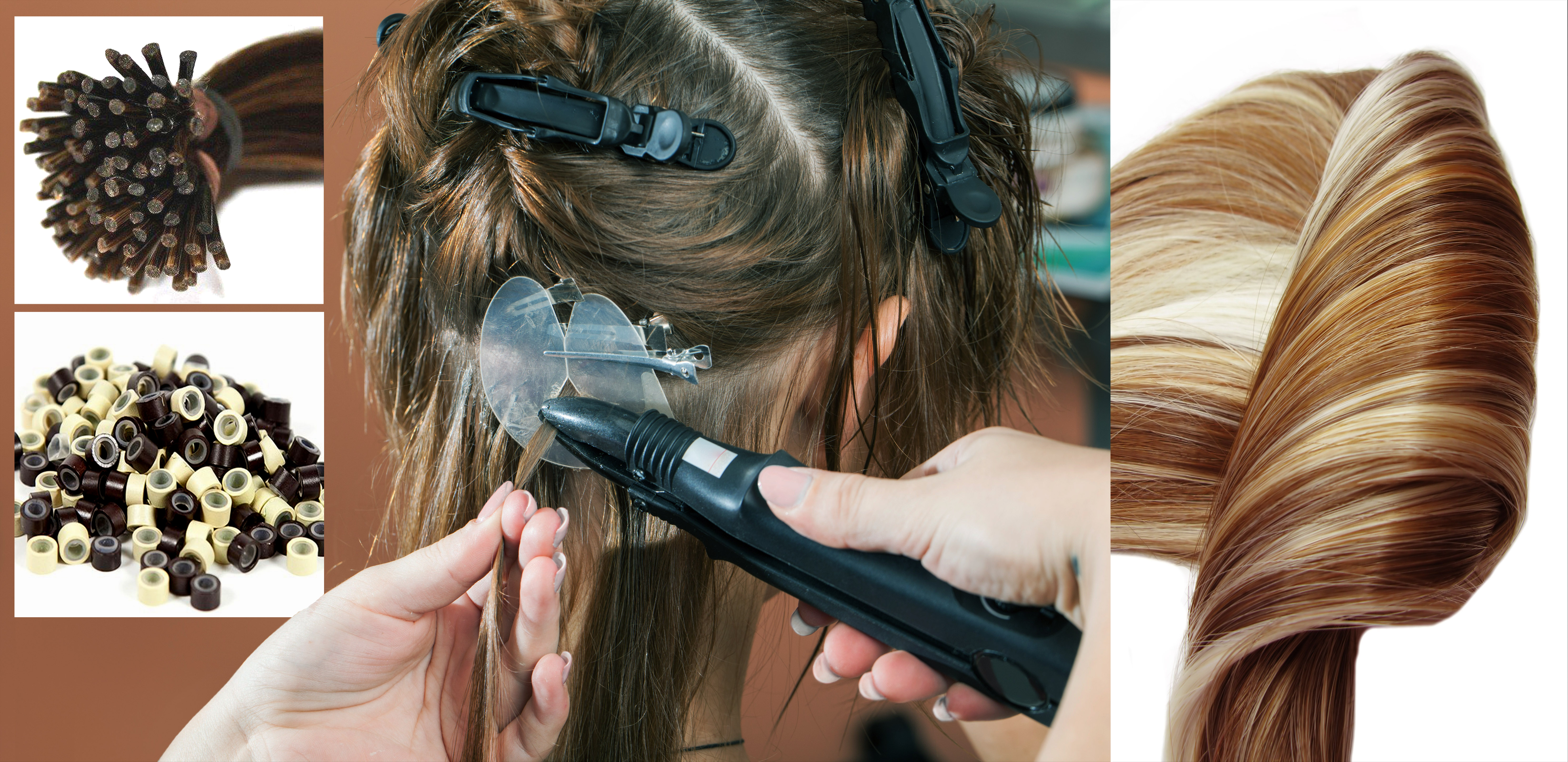 Micro rings:. We use I-tip keratin strands that fit perfectly into our micro rings.
We use aluminium micro rings with a silicone lining on the inside wall which protects the hair.
Keratin bonded strands: We use Italian keratin which is very gentle on the hair. It melts without reaching a high temperature, so the hair does not suffer damage. Italian keratin is also stronger than most keratin, therefor the hair won't slip out if cared for properly.
We use the I-tip shape, so that each strand can be used either for keratin hair extensions or micro ring hair extensions.
Put the fushion iron on the I-tip, when stalling the each strand. The heat from the fushion iron will open the keratin bond so that it can melt into the hair.
Our I-tip strands are 0.8g per strand.
Half a head: 50-75 strands
Full head: 100-125 strands
Celebrity head: 150+ strands
Keratin crystals are used to re-bond the hair every 2-3 months.